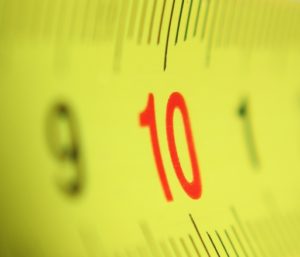 Last week, we answered "Is All Coaching the Same?" (Spoiler alert: We don't think it is, and in fact, we believe there is a very clear distinction between coaching for knowledge versus coaching for skill.) You should definitely hop over and check out that post if you haven't already to read our full explanation, but it essentially boils down to this: Coaching employees to build or improve skills takes far more time and effort than simply increasing their knowledge.
Today, we want to continue our discussion on coaching because it is so vitally important to the success of your employees. The year is still young, and you have a great opportunity to address performance problems now, before those issues prevent employees (and your team as a whole) from hitting goals this year.
Take a moment today to figure out who on your team could use some coaching. Then schedule some time with the employee(s) to focus on improving in key areas. Just be sure to follow these coaching rules when you meet with people:
Coach with compassion. Your No. 1 priority when coaching employee performance is to offer feedback that is both warranted and constructive. Always ask yourself before critiquing an employee's behavior or performance "Do I have [insert employee's name] best interest in mind?" If you honestly can answer "Yes," move forward with the feedback session.
Tell employees what's in it for them. You must highlight the benefits of the coaching sessions or they won't seem worthwhile to your employees. Explaining the positive consequences, such as receiving a bonus or improving their ability to work with customers, will prompt staffers to buy into the coaching sessions.
Share your expectations. Employees should know exactly what is required for them to meet the goals you set for them. So, in specific terms, lay down guidelines and action steps for meeting objectives.
Tailor your coaching sessions for individual employees. Each of your staffers has a different way of learning and interpreting your coaching sessions. Ask employees whom you plan to coach how they want to organize and execute the coaching sessions. Some may wish to watch you in action, for example, working with a real customer, while others may prefer to discuss scenarios for handling customers. Bottom line: They will learn more if your coaching matches their learning styles.
Take your time. You must plan for in-depth training sessions and find the time to execute them. If you rush through meetings with employees or offer them only mediocre training, you'll fail to improve their performance. Coaching done in haste only makes your employees feel as if they aren't worth your time or effort.
Don't coach merely for short-term results. Instead, focus on developing the strengths of each of your employees.
Stop providing solutions and making all the decisions. Relinquish some power to your staffers to resolve issues and make decisions. You'll boost their confidence and more easily gain their commitment if you give them some say in the matter.
Ask open-ended questions. Learn what challenges employees face. Find out how they would like to boost their performance and about solutions they see for resolving issues. They may have great problem-solving ideas you haven't thought of and new insights.
Emphasize that the coaching is a growth opportunity. You'll get much further with employees if you present all coaching and training sessions as opportunities for growth and development as opposed to just pointing out staffers' failures and errors.
Follow up. Don't spend time coaching an employee and then drop the ball. Establish a method for tracking an employee's progress, and follow up with that person until you see marked improvements.
The Bud to Boss interactive online training offers a comprehensive section on coaching and providing feedback to employees, among other critical skills for new leaders!
Photo Credit: http://www.freeimages.com/photo/ten-1420895