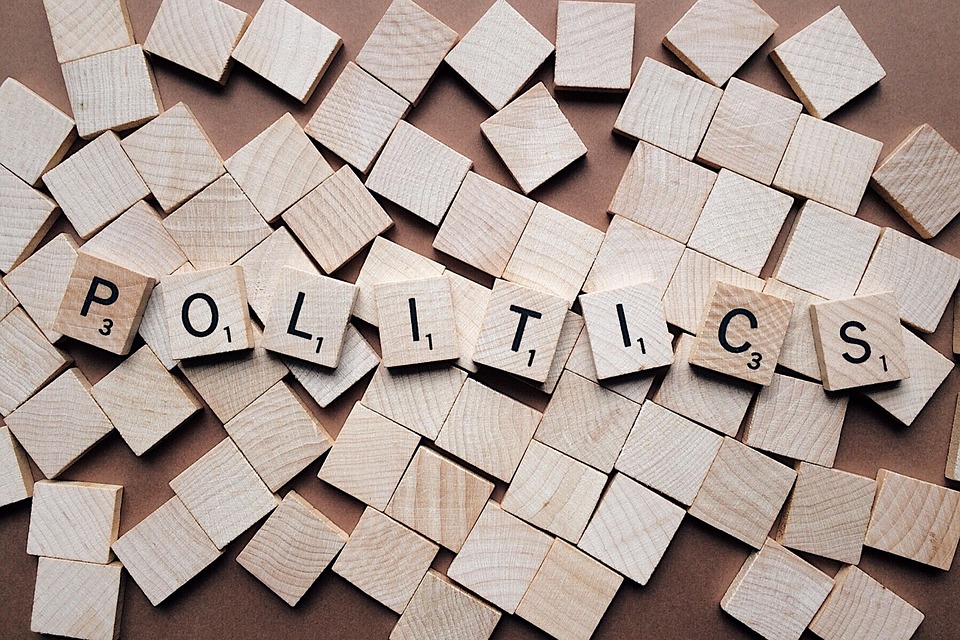 This is a guest post by Joseph H. Harris, Partner, White Harris PLLC.
If the political debate in your office is heating up, it may be time for you to step in and mediate the conflict. Joseph H. Harris, a partner at White Harris PLLC offers this advice for organizations.
Arguments between employees can create tension and disruptions that hurt productivity. Employers who have not considered their disciplinary approach carefully may punish employees in a manner that may appear discriminatory or retaliatory. Conversely, employers who go too far in the other direction—banning all political discourse—may expose themselves to an unfair labor practice charge with the National Labor Relations Board and may find such policies difficult to enforce.
What should employers do? Here are some tips:
Be proactive. Contrary to popular belief, the First Amendment does not apply to private workplaces. Therefore, at least as a matter of federal law, employers have a great deal of latitude to restrict political speech at work. Some options employers may want to consider include prohibiting political discussions in work areas during work hours, implementing a dress code that bans political campaign tee shirts, buttons or other paraphernalia, and banning political solicitation during work hours using company resources.
However, be advised that under the National Labor Relations Act (NLRA), employers cannot prohibit employees from displaying union-related material. So, although employers can prevent employees from wearing "Vote for So-and-So" hats, for example, they cannot prohibit employees from wearing hats that say "United Auto Workers for So-and-So."
The NLRA also protects the rights of employees (including in non-unionized workplaces) to work together to improve the terms and conditions of their employment, such as their wages, hours, and benefits. If there is a direct link between a political issue, for example raising the minimum wage, and your employees' terms and conditions of employment, employers should exercise caution. Restricting such conversations might violate the NLRA.
A word of warning: Some states impose additional restrictions on employers' ability to regulate employee political activity. Make sure your policy is compliant with the law in your jurisdiction.
Call a staff meeting. Review company policies concerning discrimination, harassment, retaliation, discipline, solicitation, online communication, the use of electronic resources, voting, dress code and code of conduct. Hold a meeting with the staff to remind them of these policies and how to make a complaint. Remind employees that the company's email system is to be used for the benefit of the company and not to promote their political views.
Warn your supervisors. Caution supervisors and managers not to discuss their political views with subordinates, as political comments by senior personnel may be used against the company in an employee's subsequent discrimination, harassment or retaliation lawsuit. For example, if a gay employee is terminated, he or she may point to a supervisor's negative comments about gay people in an office debate about gay marriage as evidence that the discharge was actually the result of anti-gay discrimination. In addition, federal election laws restrict what businesses can do to encourage employees to support a candidate. Some states also have laws that prevent employers from promoting a candidate or political position.
Discipline employees uniformly. Remind supervisors and managers that discipline must be imposed uniformly with the focus on the violation of company policy, not on the content of the political speech that gave rise to the infraction. Failure to do so could be used against the company in a lawsuit for discrimination, retaliation or harassment. Using the same example as above with the gay employee, if only gay employees, voicing support for gay marriage as a political issue, are punished for violating company policies concerning political activity at work, that may later be used against the company in a civil rights lawsuit.
Review your leave policies. Some states, such as New York, require that employers give employees time off to vote.
About the author: White Harris PLLC practices exclusively in the area of labor and employment law, representing management. The firm counsels businesses on how to comply with local, state, and federal employment laws and represents them in court, before government agencies, and in alternative forums such as arbitration and mediation. For more information, visit http://whiteharrislaw.com.
Mr. Harris is an alumnus of Oxford University and a graduate of Haverford College and the Benjamin N. Cardozo School of Law. He is admitted to practice in the state of New York and in the federal courts in the Southern and Eastern districts of New York. He is a member of the Labor and Employment Law Section of the New York State Bar Association and the Labor and Employment Law Committee of the New York City Bar Association.