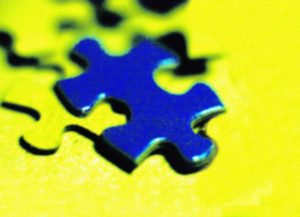 This is a guest post by Krisha Buehler, HR Manager and Culture Cultivator at eaHELP.
How important is culture fit when hiring new employees? Very. That is, if you want new employees to stay onboard and produce at a high level.
Culture fit will look slightly different for each organization depending on your mission, vision and core values. So your first, most critical, step is to identify the dynamics and personality of your team or company, and take those into account when you interview job candidates. You don't have to find someone just like your current employees, but new hires should be able to work well and build relationships within the current team.
Once you connect the dots, it's much easier to determine the type of candidate who will seamlessly fit into your team and who will be able to excel within your culture. As you interview candidates, ask yourself these questions about the person:
Is this person a team player?
Is the interviewee excited about joining a team and accomplishing goals together, or is the person looking to be an individual superstar?
Listen for how candidates talk about their successes and opportunities. Do they take all the credit without mentioning people who helped them along the way? How do they describe their failures? Are failures always someone else's fault, or do they humbly accept responsibility for the role they play in mistakes and turn them into learning experiences? Ask candidates to describe some team environments they have been a part of. Do they describe them as positive or negative experiences?
Does the person have a strong work ethic?
At eaHELP, we work hard and play hard. We love people who like to have fun, but we also highly value the "get it done" attitude. Our organization works at a very fast pace, and we demand excellence.
When talking with candidates, I am always listening for examples of when life or a job was tough for them, and more specifically, how they persevered. I'm looking for people who are willing to roll up their sleeves and get theirs hands dirty so that they can finish their tasks and reach their goals.
Is the person excited about how we do things around here? 
For us, celebrating and having fun together is a great reward. We spend a good bit of time and money on events and awesome activities during meetings to show our team members that we are grateful for their hard work and dedication. I talk about this with candidates and pay close attention to their body language. Some people get excited and think it's awesome, while others stare blankly.
Describe your own work environment. If yours is a serious one without much social interaction or celebration, describe that. If yours is more like ours, hype it up. You'll be able to tell pretty quickly if candidates like what they hear, and that is an indicator that they will fit in.
Does this person seem passionate? 
If someone is passionate about their job, their work will have purpose, and they will be more likely to live out your company's mission. That is very important to us.
Typically, if you can determine that someone has passion … for something, anything … it shows in their face. We are a virtual company so rather than inviting someone into the office for an interview, we do our initial interviews via video so that I can see their faces and how they react to my questions.
I love to ask candidates what they are passionate about, and then sit back, watch and listen. People with passion will answer with a twinkle in their eyes and a big smile. Their voice changes a bit and they may even become more animated. I can feel their excitement. That is what I want for our customers. I want someone who is passionate about what we do so that our customers see it and feel it too.
Is this person a true professional?
As with most businesses, professionalism is critical in our business. During interviews, I expect candidates to be punctual and dressed appropriately. I listen for good communication skills and how they are able to articulate their skills and experiences. I appreciate when they conduct research about our business prior to our meeting, and especially when they come prepared with thoughtful questions for me regarding the company, team, position and future growth.
Similar preparedness shows you that your candidates are serious about the opportunity and a future career with your organization.
Krisha Buehler, HR Manager and Culture Cultivator at eaHELP. Today, eaHELP is the leading virtual assistant provider in the United States, matching experienced virtual assistants with customers across dozens of industries. Under eaHELP President Tricia Sciortino (the very first Virtual Assistant ever hired by eaHELP!), eaHELP has walked alongside leaders in the U.S. and globally to help them achieve the personal and professional results they've always dreamed were possible. Every leader thrives with the support of an intentionally matched, exceptional virtual assistant.
Photo Credit: http://www.freeimages.com/photo/puzzle-1254221