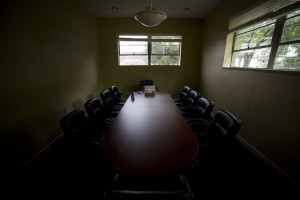 The less time your team spends in meetings, the more productive and happy everyone will be. Remember these guidelines for when to excuse yourself or someone else from a meeting:
Do:
Scratch routine meetings. Hold meetings only when you have a reason to do so, not by default. If the only reason you have for a meeting is to share information, ask yourself whether there's a better way to do that, such as by email or a team website.
Ask to be excused from meetings. Just because you've been invited doesn't mean you need to attend. Ask the person who called the meeting what he or she expects you to contribute. You may be able to skip the meeting, send one of your team members instead or attend only a portion of the session.
Grant a pass. When an employee is working on something urgent, allow that person to skip a meeting and catch up later with you or another team member.
Don't:
Frequently cancel meetings with your team members. When you say "Something important came up and I need to reschedule," you're telling your employees that they aren't important, particularly if you do that over and over again.
[http://www.flickr.com/photos/kevinomara/3945452725/]