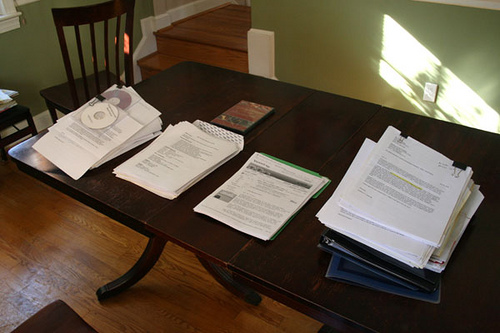 When you're facing an overwhelming pile of résumés to review, don't focus on picking promising candidates right away. Instead, try to eliminate the weak ones first. Consider rejecting outright any résumés without the following characteristics:
Flawless presentation. Look for correct spelling, grammar and attention to detail. Paper résumés must be on professional, heavyweight stock.
Customized cover letter. Proceed cautiously if there is no cover letter or if it is not customized for your job listing. The lack of a cover letter can be a tip-off that an applicant is unqualified.
Specific statement about goals. As an example, you may want to reject résumés with blatant generalities such as "I seek a challenging opportunity to utilize my skills with a progressive employer who will provide opportunities for growth."
Red flags such as employment gaps, evidence of decreasing responsibility, evidence of a career that has reached a plateau or gone backward, short-term employment at several jobs or multiple shifts in career path.
— Adapted from "Gone in Thirty Seconds: How to Review a Résumé," Susan Heathfield, About Human Resources, www.humanresources.about.com.
[Photo credit: www.flickr.com/photos/wwworks.]