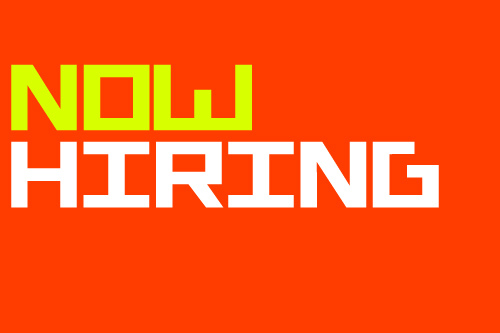 If you're preparing to hire a new employee, take some time to craft the perfect job posting. Work with your HR department to write a job description that will attract the best candidates—those who will fit in with your team and who are prepared for the position's requirements. Here's how two companies got it right:
Emphasize your organization's culture. Snagajob prides itself on its fun and exciting office environment, because, as they say, "all work and no play makes for a dull Snagger." Not surprisingly, their job postings are anything but dull. A post for an Account Executive position includes this description of an ideal candidate: "Since you were yay-high to a grasshopper, you've been renegotiating your allowance contacts—and that's what we love about you."  Potential applicants will have a clear idea about what kind of office culture to expect.
Describe a typical week. When posting an opening for an Office Manager/Executive Assistant position, software firm 37Signals didn't just list the necessary skills and qualifications it was seeking. The company included a long list of tasks the potential new hires could expect to complete in a normal week—from writing thank you notes to researching local florists to shopping for office supplies. That list provided applicants with a much clearer understanding than vague descriptions about needing to be "detail oriented" and "efficient."
What tips do you have for crafting effective job postings?
[Photo credit: www.flickr.com/photos/zachklein.]